Whether you have a passion for fashion or simply don't care what you wear, fashion & clothing are still an essential part of our lives. Fashion is a form of expression and freedom that is personal to you. Imagine the joy you get after purchasing that perfect dress or that cute pair of shoes that you've been eyeing for ages. Even dressing up for a night out with your friends becomes an event in itself. Fashion is essentially wearable art that helps you express yourself and play around with it.
While most of you may have spent your 2021 in pajamas over Zoom calls, this year will be slightly different. This is the year to go all out and truly experiment with fashion. 2022 is the year to ditch those PJs and try on these trends that are sure to break the internet this year.
So, here's a list of 7 fashion trends that you should look out for this year!
Y2K Fashion
What happens when fashion meets nostalgia? You get Y2K. Y2K is a trend that brings back the late '90s and early-to-mid 2000s styles for those of you who aren't familiar with this term. In fact, throughout the past year, the Y2K wave has just gotten bigger. And it's here to stay. Think retro meets futuristic punk. The trend combines bright colors, chunky jewelry, sneakers, baby tees, wide-leg pants, funky sunglasses, and glitter everywhere.
If you've seen Mean Girls, 10 Things I Hate About you, Legally Blonde, 13 going on 30, or practically any chick-flick from that period, then you must be aware of this aesthetic.
In fact, Olivia Rodrigo's recent music video for her song 'Brutal' is a perfect example of the usage of Y2K fashion today. The fishnet tights, butterfly hair clips, mini dresses, bejeweled tees, and metallic pops of color pay homage to the comeback of this trend.
Another major Y2K trend worth the mention are varsity Jackets. Varsity jackets aka Letterman jackets, go way back. All the way back to 1865. They were used by Harvard for their basketball team. While their main purpose was to represent a team of students, they have evolved into statement pieces in fashion.
2022 will see varsity jackets take the spotlight once again. Numerous designers are already bringing back this trend and putting their own spin to it. It's truly haute couture!
Y2K is a dominating trend in 2022. Something as simple as pairing a sweater with a pleated tennis skirt or going all out with denim on denim could be incorporated into your everyday fashion. Pair that with gold hoops and some aviators, and you'll be back in the '90s!
Fashion with power
Everyone loves a good blazer moment. Blazers can be used for any occasion and don't have to be restricted to your workspace attire. You can wear a structured blazer along with a dress or a shirt for a night out. A blazer will just elevate your look and make it chic. Leather blazers are an excellent option for a night out at the club. You can even try a flowy satin blazer to pair with a casual outfit for brunch with the girls. The possibilities are endless!
Colorful blazers, along with a plain tee and pants, are a good way of adding a fun pop of color to an otherwise simple outfit. It's time to channel your inner girl boss and make that power move!
For all the men looking for style tips, you can look at structured vests as a great option to switch it up and accessorize your outfit. There are a plethora of options when it comes to the type of vests available out there. You can try a leather vest for a night out. Pair that with a crisp white shirt and a nice silver or gold chain, and you've got yourself a look! You can even try a cable-knit vest for a softer day look.
From Farm to Fashion
Popularly known as 'Cottagecore,' this trend emerged on Tumblr, Pinterest, and Instagram. Imagine a beautiful countryside with the sun shining through the trees and soft pastel colors filling up the background. Cottagecore is a style that romanticizes the simplicity of rural life and highlights local craftsmanship.
Floral sundresses, delicate lace tops, corsets, and soft cardigans make up the aesthetic. If you are going for a rustic yet soft look, then cottagecore is the way to go!
With sustainable fashion on an all-time high, locally and ethically sourced products, thrift stores, and second-hand clothing options lend themselves perfectly to the entire cottagecore aesthetic.
Baggy loose pants
Although this work-from-home culture made everyone comfortable with ditching their pants, 2022 will be the year we see pants make a comeback. Unless you want to end up like Tom Holland at a virtual press conference. It's quite the look, isn't it.
Low-rise baggy pants, comfortable wide-leg jeans, flowy khakis are a great way to ease back into the pants lifestyle. Gone are the days of skinny-fit and extremely tight pants. 2022 is the year for big pants with big plans. In fact, baggy pants are the epitome of streetwear style. This year, our favorite baggy pants are back with even more options!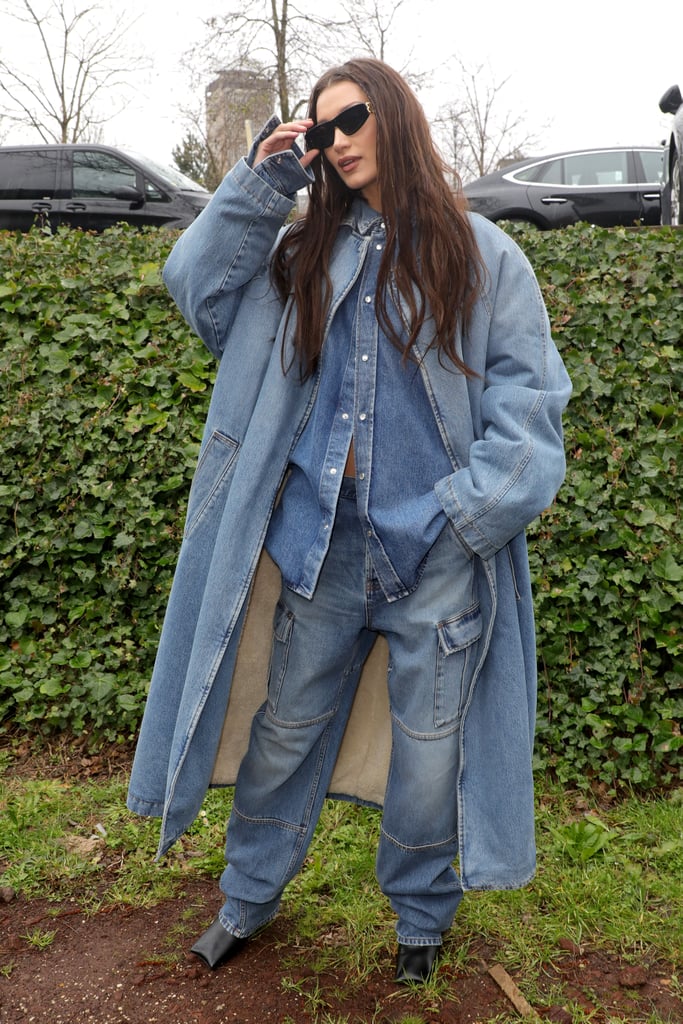 In fact, the Fall 2022 men's show in Paris saw big cargo pants steal the show. Camouflage and cargo pants were spotted everywhere in the crowd.
Shiny Couture
It's time to whip out that sequin dress from the back of your closet. 2022 is the year that shiny couture takes center stage. With concepts like the metaverse and democratized space travel being the buzzwords of 2022, fashion will be heavily inspired by these futuristic concepts this year. 2022 will be the year that fashion meets technology.
In fact, the first challenge on season 18 of the popular reality show Project Runway was to create an innovative look inspired by humanity's continued push into space exploration.
In general, adding a little spark or shine to your outfit will definitely make you stand out from the crowd. From mini dresses, skirts, bodysuits to rompers, you can bedazzle your look through any of these options.
Say yes to more color.
In the words of Karen Smith, "On Wednesdays, we wear pink," 2022 is the year of being bold and making power moves. This is not the year to shy away from big bright colors. In fact, Pantone introduced Very Peri, a blueish-purple hue, as its color of 2022. With neon colors having been trendy for a couple of years now, incorporating these playful colors into your outfits is sure to boost your confidence.
In fact, New York Fashion Week 2022, which took place a couple of days back, showcased a ton of couture that was big, bold, and colorful!
Colorful clothes are the equivalent of a red lipstick. Both are bold and bright and definitely scream power. If you are someone who shies away from color, you can start off by incorporating small pops of colorful accessories into your outfit. Colorful hats, jewelry, scarves, sunglasses, ties, pocket squares, shoes, or even a bright tee are simple ways to get started.
Back to black
Now that we've established that a pop of color is necessary let's not disregard black clothing. Everyone has a trusty black tee or one too many in your closet. Black is evergreen and will honestly never go out of fashion.
So, how is black coming back in 2022? 2022 will see black come back in the form of structured inky-black and well-tailored blazers, shirts, overcoats, and scarves. Pair that with some gold cufflinks, a structured bag, and a nice chain, and you've got yourself a killer look.
From Audrey Hepburn's iconic Givenchy dress to Princess Diana's 'revenge dress,' the infamous little black dress is timeless. A little black dress is truly a girl's best friend. You can pair it with almost anything and create a look. A versatile option, you can dress it up or down according to the occasion.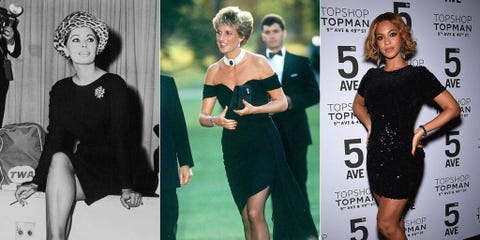 Oversized everything!
While most of us associate puffy silhouettes with oversized tees, it's truly much more than that. Take Billie Eilish, Drake, or Rihanna, for example; their style embodies the whole streetwear vibe. Take the Yeezy Gap Round Jacket, for instance. This buttonless puffer jacket has definitely captured hearts all over the world. Pair that with a bucket hat, some chunky boots, and those big pants we spoke about earlier, and you've got yourself a killer look.
Shorts, skorts, and flowy tunics will be all the rage this year. Being perfectly oversized and comfortable, this is a trend that can be explored by anyone!
Speaking of being comfortable, robe-style jackets are the perfect balance between comfort and couture. These flowy jackets will be a game-changer for the winter months. For those of you who aren't into oversized jackets, you can even tie them around the waist for a more sinched and structured look.
With this year being a culmination of various trends, it's clear that 2022 will see people experimenting with fashion and going out of their comfort zone. This will be the year we see everything from structured jackets, textured fabrics, simple silhouettes to streetwear. While some of these trends also had a place in 2021, this year will see elevated versions of these trends.
2022 is also a year we embrace various styles and blur the lines between gender-specific clothing. Various fashion designers are already pushing the boundaries of fashion and creating looks that don't conform to any specific gender. Various celebrities are also adopting gender-fluid clothing and truly owning it!
So, if any of these fashion trends are calling your name, do give them a try and let us know in the comments if you'll be incorporating these into your everyday lives!
You can even take inspiration from some creators on Rizzle and flaunt your OOTD (outfit of the day). So, what are you waiting for? Go download Rizzle today and parade your style for the rest of the world to see.