Multiple universes, time travel, aliens, robots, and extraterrestrial lifeforms are just a few of the science fiction elements that are commonly exploited. Sci-fi is one of the most popular genres since it combines science, plot, action, tension, and humor into one package.

Science fiction, usually known as sci-fi,' is a type of fiction that is imaginative and science-based. It bases its locations, characters, themes, and plot significantly on scientific facts, theories, and concepts. According to science, many of the narratives and plots of science fiction are realistic or plausible.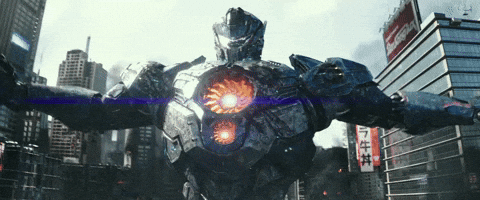 Science fiction is typically set in the future, and it frequently depicts new ways of life and living that we know are possible by technological advancements. Science-fiction novels are comparable to fantasy novels in that they imagine alternate worlds that exist outside of our current reality.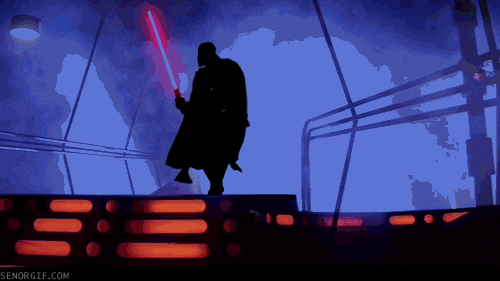 Sci-fi is not a new notion; it has been a part of silent cinema since the beginning, but it grew in popularity with the tremendous success of 'Star Wars.' People enjoy this genre because it transports them to places far beyond their wildest dreams. We've compiled a selection of the best sci-fi quotes from films, television shows, and literature that we know you'll enjoy.
Sci-fi Origin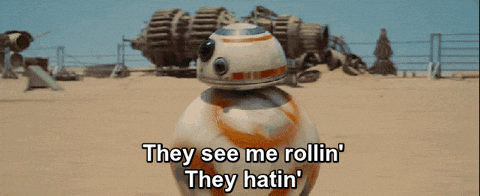 The exact origins and definitions of science fiction have often out up for discussion, but Hugo Gernsback, one of the genre's early proponents, and the one who coined the term "science fiction" in the 1920s. Since 1953, the World Science-Fiction Society has given out annual awards for exceptional science fiction. These awards, named for Gernsback, honor the best science-fiction writers, editors, illustrators, and films from throughout the world.
In 2022, there are plenty of sci-fi movies to watch on Netflix, but if you want to relax and binge-watch numerous episodes in one sitting, you'll need to discover a solid Netflix series. We marathoned a variety of shows to discover the finest shows for you. I personally have watched all of them and root for these shows personally. Cross my heart and hope to die.
Best Sci-fi shows
DARK

Connecting dots beyond imagination. Mark our words, when you start watching this show, you will get addicted. "Dark" transports us to the little German town of Winden, which is full of amusing personal melodrama — as well as youngsters who have vanished without a trace! It focuses on a small group of families that have lived in the neighborhood for a long time and are well-known.
The time travel concept does more than provide a glimpse into how these families have changed over many decades; it also gives new meaning to the phrase "things are not exactly what they appear here."
Time travel is difficult, to be sure. It's intrinsically illogical and incapable of adhering to reality's norms as we know them in the real world. As a result, there must be some rules at the heart of any successful time travel fiction. You can make any time travel rules you want as long as you stick to them; otherwise, the plot will fall apart. Dark is one of the shows that does justice to the concept of time travel.

I is a bit of a shock to realize that it is a sophisticated story told in a complicated way. It has a style that scared me and disguised the program by breaking its own rules halfway through. But, by the time it was over, I realized I'd fretted in vain because it never deviates from the time travel framework it established early on. Do watch this show, it will blow your mind.

Total Episodes: 16
Sense 8

From the creators of "The Matrix" and "Babylon 5" comes this tense series in which eight people can telepathically experience each other's lives. When I first started watching the show, the first episode was extremely confusing but if you get through that and go ahead you see a beautifully constructed chaos that is exhilarating beyond belief.

The plot follows eight strangers from around the world who become intellectually and emotionally attached as a result of an undiscovered evolutionary leap. It delves into topics such as politics, identity, sexuality, gender, and religion, which its creators believe are often overlooked in science fiction productions. As the sensates try to figure out why they've become linked and what it means for them and humanity's future, a mysterious figure named Jonas works to bring them together, while another stranger – simply known as "Whispers" – and his organization try to track them down and capture or assassinate them.

The show is bold, emotional, stunning, kick-ass, and outright unforgettable. The show has 2 complete seasons available on Netflix. There won't be any more seasons as the show got canceled post-season 2, so don't get too attached!

Total Episodes: 24
IMDb Rating: 8.3
Altered Carbon


The series is set in dark undertones. Humans have invented a technology known as the "cortical stack" in "Altered Carbon," which is a little gadget implanted in each individual when they turn a year old. The stack functions as a mini-hard drive for a person's awareness.

Even if your body is not alive anymore, your stack can live on and be re-installed into a new body, or "sleeve." People effectively become their stacks, and bodies become replaceable for some (particularly, the wealthy). However, that approach raises some difficult philosophical concerns, many of which are at the heart of the show's first season's murder mystery.

The use of "constructs" in VR to interrogate criminals or arrange a sit-down meeting with clients hundreds of kilometers distant or on another planet, appears in front of you in seconds. It may seem implausible, yet we are already developing similar virtual constructions and technologies for video games and the military. However, It dives deep into the selfishness of human nature and how developers and creators are often dissatisfied with their creations. It explores how the development of technology has led to the loss of humanity.

The show is transcendental. Do give it a watch, I promise you will watch it in one go, it's addictive as hell.

Total Episodes: 18
IMDb Rating: 8.0
Black Mirror
Anthologies are a rage today. Black Mirror is one of the scariest of them all. No, it's not a horror series but a sci-fi dystopia. Several people struggle with the deceptive impacts of cutting-edge technology in their personal lives and behaviors in an enigmatic dystopian future.

Each episode has devastating technology, giving the series a solid feeling of cohesiveness, although the four seasons that have aired so far could not be more diverse. If you don't appreciate political satires and futuristic dystopias, cop procedurals and war dramas, soulless nihilism, and life-affirming humanism, it's possible you haven't seen the proper episode of Black Mirror. I personally feel what they are trying to do with the series is make people realize that there is more to life than technology but people being people might miss the message altogether As humans, we have the tendency to ignore what's right in front of us. The same is the case here.
Black Mirror, with such a diverse range of genres and stories, the series is certain to be a hit or a miss. It has a lot more hits than misses, but figuring out which episode has the most hits can be useful for a newcomer who wants to personalize their viewing sequence. If you like realism, do watch Black Mirror.

Total Episodes: 22
IMDb Rating: 8.8
The 100
Set in 2149, 97 years after a nuclear disaster decimated the Earth's surface, the only survivors were about 400 residents of 12 national space stations in orbit at the time. In space, three generations have survived. The Ark has harsh procedures in place, including capital penalty for individuals beyond the age of 18 and population control, as the Ark's authorities work to secure the human race's survival. However, resources are running low, and the Ark is on its last legs. There is talk of returning to Earth for the first time in nearly a century. A century later, a spaceship carrying humanity's lone survivors returns to Earth with 100 juvenile delinquents to test the planet's habitability. One of the coolest shows on the future of Humanity.

The series is mainly based on Kass Morgan's The 100, the first novel in the Hundred series. Some of the characters are unique. These characters are not visible in the books. Personalities of some characters are swapped or shared. In terms of events, the TV series is likewise thought to be ahead of the book series. Many of the incidents depicted on television does not occur in the novels.

Along with the struggle of survival, it also focuses on interpersonal human relationships. Which makes it still relatable to us in the present times. They have provided a fresh perspective on the basic human nature of adaptability.

Do watch this show for some out-of-this-world experiences.

Total Episodes: 100
IMDb Rating: 7.6

Conclusion: Sci-fi grows
These shows are one of a kind. Many shows revolve around similar topics but do not cover the same ideas and origins. These shows are perfect to say the least. Hope you enjoy these crazy shows. If you like them do leave us a comment about the show!